Calling all monster kids and cool ghouls!

I first talked about this spooktacular looking gem a few Hauntcast shows ago, and I cannot wait to see it.
Check out the new poster: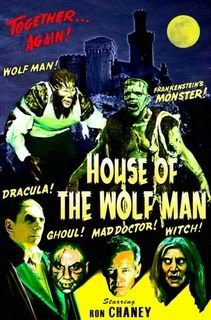 ....and trailer:


The premiere of the fright flick will be October 1st in Los Angeles, CA:

Thursday, Oct. 1st, 2009 at 9:30pm.
Vista Theatre
4473 Sunset Drive
Los Angeles, CA 90027
Doors open at 9:00 p.m.
There is also word of a show in Pittsburgh, PA:


One Show Only: Saturday, October 24th, 7:30 p.m.
Ligonier Theatre
Route 30
Ligonier, PA
Limited Seating.
I will be sure to let everyone know if I hear of any other showings. Yet another great Halloween present for all the classic monster fans out there!